Product Description
GLT-34×37.5 GLT Flexible Shaft Coupling For Step Motor Connect Quick for CNC 3D Print Parts
Description of GLT-34×37.5 GLT Flexible Shaft Coupling For Step Motor Connect Quick for CNC 3D Print Parts
>High torque rigidity, can accurately control the rotation of the shaft, can carry out high-precision control
>Designed for servo and stepping motor
>No gap between the shaft and sleeve connection, general for positive and negative rotation
>Low inertia, suitable for high speed operation
>The diaphragm is made of spring steel with excellent fatigue resistance
Catalogue of GLT-34×37.5 GLT Flexible Shaft Coupling For Step Motor Connect Quick for CNC 3D Print Parts
model parameter

common bore diameter d1,d2

ΦD

ΦN

L

LF

d3

LP

S

tightening screw torque
(N.M)

GLT-34×37.5

5,6,6.35,7,8,9,9.525,10,11,12,

34

21.6

37.5

12.15

Φ16

6.8

3.2

1.5

GLT-39×48

6,8,9,9.525,10,11,12,12.7,14,15

39

25

48

15.15

Φ19

9.3

4.5

2.5

GLT-44×48

6,8,9,9.525,10,11,12,12.7,14,15,16,17,18

44

29.6

48

15.15

Φ22.5

9.3

4.2

2.5

GLT-56×61

10,12,12.7,14,15,16,17,18,19,20,22,24

56

38

61

19.9

Φ32.5

10.8

5.2

7

GLT-68×74

14,15,16,17,18,19,20,22,24,25,28,30

68

46

74

24

Φ38.3

14

6

12

GLT-82×98

17,18,19,20,22,24,25,28,30,32,35,38

82

56

98

30.15

Φ45

22.3

7.7

20
model parameter

Rated torque(N.m)

allowable eccentricity

(mm)

allowable deflection angle

(°)

allowable axial deviation

(mm)

maximum speed

(rpm)

static torsional stiffness

(N.M/rad)

weight

(g)

GLT-34×37.5

2

0.12

1.5

±0.18

10000

2200

49

GLT-39×48

4.5

0.15

1.5

±0.23

10000

4500

85

GLT-44×48

6.75

0.17

1.5

±0.27

10000

5500

107

GLT-56×61

20

0.17

1.5

±0.36

10000

11000

196

GLT-68×74

50

0.18

1.5

±0.4

9000

23000

375

GLT-82×98

90

0.18

1.5

±0.5

8000

38000

645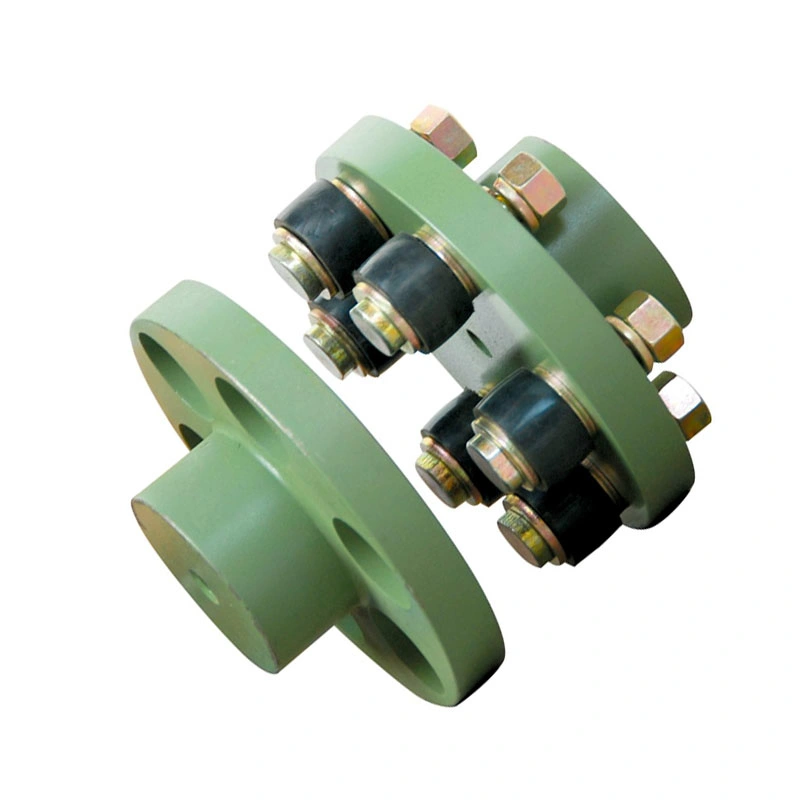 What are the cost implications of using flexible couplings compared to other coupling types?
When considering the cost implications of using flexible couplings compared to other coupling types, several factors come into play. While flexible couplings may have a higher upfront cost in some cases, they often offer cost savings in the long run due to their advantages and reduced maintenance requirements.
Upfront Cost: In terms of upfront cost, flexible couplings can vary depending on the design, material, and size. Some high-performance flexible couplings with specialized features may have a higher initial cost than simpler coupling types. For instance, certain specialized couplings used in demanding applications like high-speed precision machinery or corrosive environments might be more expensive.
Maintenance Costs: Flexible couplings generally have lower maintenance costs compared to certain rigid coupling types. Rigid couplings, such as gear couplings or disc couplings, may require periodic maintenance to check for wear, lubrication, and alignment. In contrast, many flexible couplings, especially those with elastomeric elements, are self-lubricating and require little to no maintenance.
Reduced Downtime: Due to their ability to accommodate misalignments and dampen vibrations, flexible couplings can reduce the wear and tear on connected equipment. This reduction in wear can lead to less frequent downtime for repairs or replacements, resulting in improved productivity and cost savings.
Longevity: Flexible couplings are designed to absorb shocks and vibrations, which can extend the lifespan of connected equipment. By minimizing stress and wear on components, flexible couplings contribute to the longevity of machinery and reduce the need for premature replacements.
Energy Efficiency: Some flexible couplings, such as beam couplings or certain elastomeric couplings, have low mass and inertia, contributing to better energy efficiency in rotating systems. By reducing energy losses, these couplings can result in cost savings over time.
Application Specificity: In some cases, specialized coupling types might be necessary to meet specific application requirements. While these specialized couplings may have higher costs, they are designed to optimize performance and reliability in those specific scenarios.
Compatibility and Adaptability: Flexible couplings are often more versatile in terms of accommodating shaft misalignment and different shaft sizes. Their adaptability can reduce the need for custom-made or precisely machined components, potentially saving costs in certain installations.
Overall, the cost implications of using flexible couplings compared to other coupling types depend on the specific application and its requirements. While they may have a higher initial cost in some cases, the long-term benefits, such as reduced maintenance, increased equipment longevity, and improved system efficiency, often justify the investment in flexible couplings.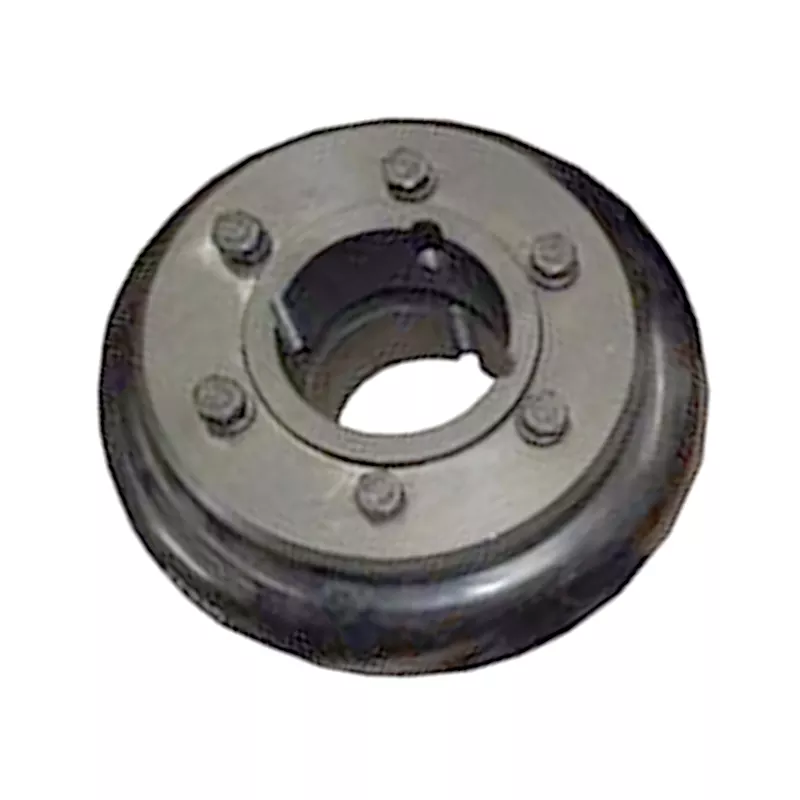 Can flexible couplings be used in high-temperature environments, such as furnaces and kilns?
Flexible couplings can be used in high-temperature environments, such as furnaces and kilns, but the selection of the appropriate coupling is crucial to ensure reliable performance and longevity under these extreme conditions. Here are some key considerations:
Material Selection: The choice of materials is critical when using flexible couplings in high-temperature applications. Look for couplings made from heat-resistant materials that can withstand the elevated temperatures without experiencing significant degradation. Common materials used for high-temperature couplings include stainless steel, high-temperature alloys, and certain types of elastomers designed for heat resistance.
Lubrication: High temperatures can cause lubricants to break down or evaporate more quickly. Some flexible couplings may require specialized high-temperature lubricants to ensure smooth operation and reduce wear at elevated temperatures. Check the manufacturer's recommendations for lubrication in high-temperature environments.
Thermal Expansion: In high-temperature applications, the equipment and shafts may experience thermal expansion, leading to misalignment. Flexible couplings with higher misalignment capabilities may be necessary to accommodate these thermal effects and prevent additional stress on the system.
Torsional Stiffness: Consider the required torsional stiffness for the specific application. In high-temperature environments, couplings may experience changes in stiffness due to temperature variations. It is essential to choose a coupling with appropriate torsional characteristics for the intended operating temperature range.
Application Specifics: Evaluate the specific operating conditions of the furnace or kiln, including the maximum and fluctuating temperatures, vibration levels, and potential exposure to chemicals or other harsh elements. Choose a coupling that can withstand these conditions without compromising performance or safety.
Coupling Type: Different types of flexible couplings offer varying degrees of heat resistance and performance capabilities. For example, certain types of disc couplings or metal bellows couplings are more suitable for high-temperature environments due to their robust construction and resistance to heat.
Regular Maintenance: In high-temperature applications, couplings may be subject to more stress and wear. Regular inspection and maintenance are essential to monitor the coupling's condition, lubrication, and alignment to ensure it continues to function optimally in the challenging environment.
Overall, flexible couplings can be utilized in high-temperature environments, but it is vital to choose a coupling specifically designed and rated for these conditions. Working closely with coupling manufacturers and considering the specific demands of the application will help ensure that the selected coupling can handle the challenges posed by furnaces, kilns, and other high-temperature equipment, providing reliable power transmission and contributing to the overall efficiency and safety of the system.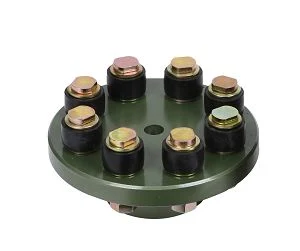 Can flexible couplings be used for both motor-to-shaft and shaft-to-shaft connections?
Yes, flexible couplings can be used for both motor-to-shaft and shaft-to-shaft connections in various applications. The versatility of flexible couplings allows them to adapt to different types of connections and meet the specific requirements of the system.
Motor-to-Shaft Connections:
When connecting a motor to a shaft, a flexible coupling serves as an intermediary component that joins the motor shaft and the driven shaft. Flexible couplings are commonly used in motor-driven systems to accommodate misalignment between the motor and the driven load. In motor applications, flexible couplings help reduce stress and wear on the motor bearings, thus extending the motor's life and enhancing overall system reliability. They also act as vibration dampeners, minimizing vibrations transmitted from the motor to the driven shaft, and subsequently to connected equipment, ensuring smoother operation.
Shaft-to-Shaft Connections:
In many mechanical systems, such as those in the manufacturing, automation, and power transmission industries, shaft-to-shaft connections are required. A flexible coupling can bridge the gap between two shafts and transmit torque while accommodating misalignment. This type of coupling is commonly used to connect shafts that are not perfectly aligned due to factors like manufacturing tolerances, thermal expansion, or foundation settling. By allowing for misalignment, the flexible coupling protects the connected components from excessive stresses and ensures efficient power transmission.
Versatility and Advantages:
The ability of flexible couplings to handle both motor-to-shaft and shaft-to-shaft connections makes them versatile solutions for a wide range of industrial applications. Some of the advantages of using flexible couplings in these connections include:
Minimizing stress and wear on connected components, such as bearings and seals.
Compensating for misalignment, ensuring smooth power transmission.
Damping vibrations and shock loads, reducing the risk of mechanical failures.
Protecting equipment from excessive forces, enhancing system reliability.
Simplifying installation and alignment procedures, reducing downtime.
Improving overall system performance and operational efficiency.
Applications:
Flexible couplings find applications in a wide range of industries, including manufacturing, material handling, automotive, aerospace, robotics, and more. Whether connecting a motor to a shaft or joining two shafts directly, flexible couplings play a crucial role in enhancing the reliability and efficiency of rotating machinery and mechanical systems.
In conclusion, flexible couplings can effectively serve as connectors for both motor-to-shaft and shaft-to-shaft connections, providing essential misalignment compensation and protection for connected equipment in various industrial applications.



editor by CX 2023-09-18