Product Description
HangZhou  Xihu (West Lake) Dis. universal shafts Co.,LTD  is a leading  professional manufacturer of cardan shafts in China. It is located in HangZhou ,ZheJiang Province. Our company has focused on the research and development , design and manufacture with different kinds of cardan shafts for almost 15 years.
Our producted cardan shafts are widely used in domestic large steel enterprises, such as ZheJiang Baosteel, HangZhou Iron and Steel Corporation, HangZhou Steel Corp and other domestic large-scale iron and steel enterprises.Now more products are exported to Europe, North America and Southeast Asia and other regions.
Our cardan shafts can be used to resist vibration and impact in the harsh environment of steel rolling, and the service life of cardan shafts is longer. We can also customize the special connection modes of cardan shafts in accordance of customers' requirements .High precision, flexible joints, easy installation, perfect after-sales service and so on are highlight features of our products.  
SWC-I Series-Light-Duty Designs Cardan shaft
Designs
Data and Size of SWC-I Series Universal Joint Couplings
 
Type
Desian
Data
Item
SWC-I
   58 
SWC-I
   65
SWC-I
   75
SWC-I
  90
SWC-I
  100
SWC-I
120
SWC-I
150
SWC-I
180
SWC-I
200
SWC-I
225
A
L
255
285
335
385
445
500
590
640
775
860
Lv
35
40
40
45
55
80
80
80
100
120
m(kg)
2.2
3.0
5.0
6.6
9.5
17
32
40
76
128
B
L
150
175
200
240
260
295
370
430
530
600
m(kg)
1.7
2.4
3.8
5.7
7.7
13.1
23
28
55
98
C
L
128
156
180
208
220
252
340
348
440
480
m(kg)
1.3
1.95
3.1
5.0
7.0
12.3
22
30
56
96
 
Tn(N·m)
150
200
400
750
1250
2500
4500
8400
16000
22000
 
Tf(N·m)
75
100
200
375
630
1250
2250
4200
8000
11000
 
β(°)
35
35
35
35
35
35
35
25
25
25
 
D
52
63
72
92
100
112
142
154
187
204
 
Df
58
65
75
90
100
120
150
180
200
225
 
D1
47
52
62
74.5
84
101.5
130
155.5
170
196
 
D2(H9)
30
35
42
47
57
75
90
110
125
140
 
D3
38
38
4
50
60
70
89
102
114
140
 
Lm
32
39
45
52
55
63
85
87
110
120
 
k
3.5
4.5
5.5
6.0
8.0
8.0
10.0
12.0
14.0
15.0
 
t
1.5
1.7
2.0
2.5
2.5
2.5
3.0
4.0
4.0
5.0
 
n
4
4
6
4
6
8
8
8
8
8
 
d
5.1
6.5
6.5
8.5
8.5
10.5
13
15
17
17
 
MI(kg)
0.14
0.16
0.38
0.38
0.53
0.53
0.87
0.87
1.65
2.14
Flange bolt
size
M5
M6
M6
M8
M8
M10
M12
M14
M16
M16
Tightening torque(N·m)
7
13
13
32
32
64
110
180
270
270
1. Notations: 
L=Standard length, or compressed length for designs with length compensation; 
LV=Length compensation; 
M=Weight; 
Tn=Nominal torque(Yield torque 50% over Tn); 
TF=Fatigue torque, I. E. Permissible torque as determined according to the fatigue strength
Under reversing loads; 
β=Maximum deflection angle; 
MI=weight per 100mm tube
2. Millimeters are used as measurement units except where noted; 
3. Please consult us for customizations regarding length, length compensation and
Flange connections. 
 
Brief Introduction
Processing flow
Applications
  
                                                                                                                                                                 
Quality Control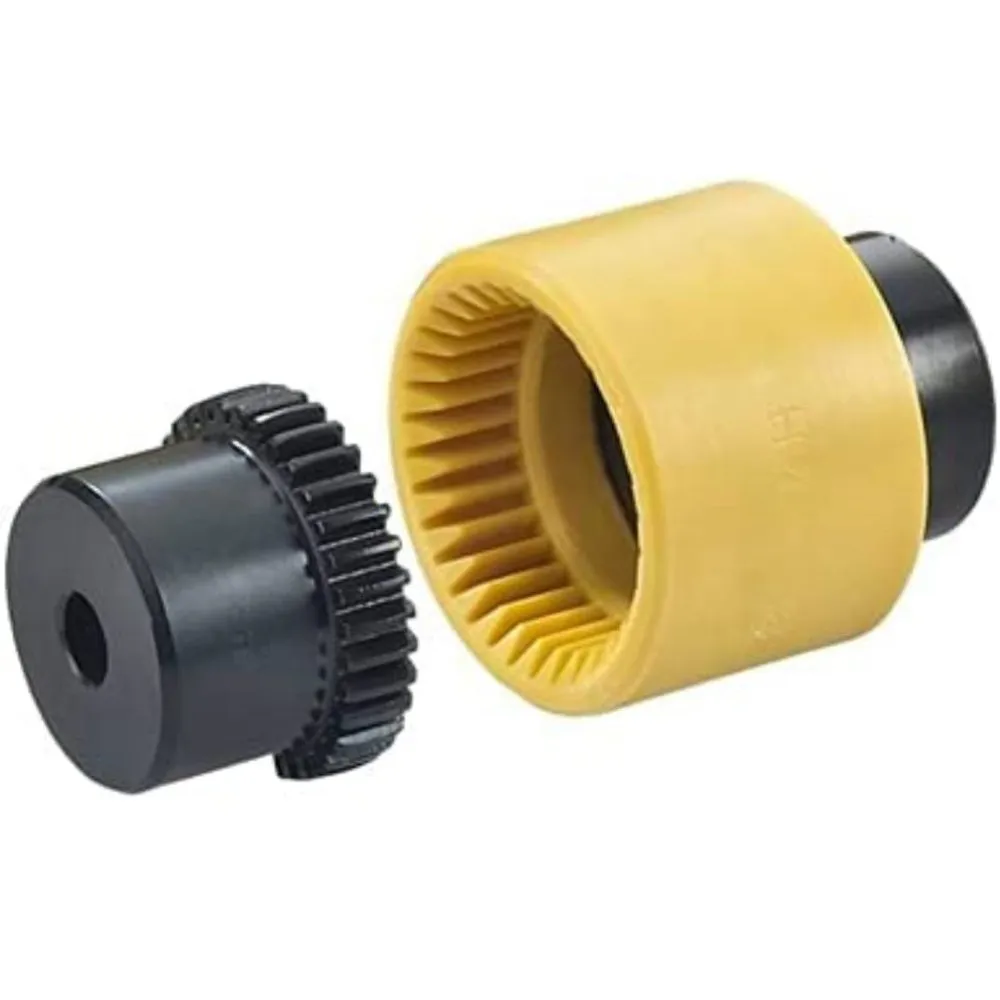 Explaining the Concept of Backlash and How It Affects Drive Coupling Performance
Backlash is a mechanical phenomenon that refers to the amount of free movement or play between the mating components of a drive system. In the context of drive couplings, backlash is the angular or linear displacement that occurs when there is a change in direction or a reversal of motion. It is mainly a result of clearances between the coupling's mating elements.
The presence of backlash can have both positive and negative effects on drive coupling performance:
Negative Effects of Backlash:

Reduced Accuracy: Backlash can introduce inaccuracies in position control systems, especially in applications requiring precise positioning. The free movement between the coupling elements can result in a delay in response when the direction of rotation changes, leading to positioning errors.
Vibration and Noise: Backlash can cause vibration and noise during operation, especially in systems with frequent changes in direction or load. The impact and collision of the mating elements can generate noise and contribute to mechanical wear.
Increased Wear: In systems with significant backlash, the constant impact between the mating components can accelerate wear and reduce the lifespan of the coupling and other connected machinery.

Positive Effects of Backlash:

Shock Absorption: In certain applications, a controlled amount of backlash can act as a shock absorber, dampening sudden impact loads and reducing stress on the system during abrupt changes in motion.
Misalignment Compensation: Backlash can compensate for minor misalignments between shafts, reducing the risk of damage and excessive load on the coupling and connected components.
Thermal Expansion Compensation: Backlash can help accommodate thermal expansion and contraction of the components, allowing the coupling to function effectively even as the temperature changes.
The appropriate amount of backlash depends on the specific application and the coupling type. In some cases, minimizing backlash is essential for precision and accuracy, while in others, a controlled amount of backlash can be beneficial for shock absorption and misalignment compensation.
It's crucial to consider the effects of backlash when selecting a drive coupling and designing a power transmission system. Manufacturers often provide information on the level of backlash in their coupling designs, enabling users to make informed decisions based on their application's requirements.
Is it Possible to Replace a Drive Coupling Without Professional Help?
Replacing a drive coupling without professional help is possible in some cases, but it is not recommended for everyone. The complexity of the task and the level of expertise required depend on the specific coupling type, the application, and the individual's mechanical skills. Here are some considerations:
Simple Couplings: Some drive couplings are relatively simple and may be easy to replace, especially if they are accessible and don't require specialized tools or equipment.
Mechanical Aptitude: Individuals with a good understanding of mechanical systems, tools, and procedures may feel more confident in attempting to replace a drive coupling on their own.
Manufacturer's Instructions: If the manufacturer provides detailed instructions for coupling replacement, individuals with mechanical knowledge may be able to follow the steps and perform the replacement.
Risk of Damage: Incorrect installation of the coupling can lead to damage, misalignment, or premature failure. If unsure about the procedure, it is best to seek professional assistance to avoid costly mistakes.
Specialized Couplings: Some drive couplings, especially those used in complex industrial applications, may require specialized knowledge and tools for replacement.
Safety Concerns: Working with rotating machinery can be hazardous. If not properly handled, injuries can occur. Professional technicians are trained to handle such tasks safely.
Warranty and Liability: Attempting a DIY replacement may void any warranty on the coupling. Additionally, if the replacement causes damage or accidents, it could lead to liability issues.
If you have doubts about your ability to replace the drive coupling correctly or if it requires specialized knowledge and equipment, it is best to seek professional help. Experienced technicians have the expertise and tools to perform the replacement safely and efficiently, ensuring the proper functioning of the power transmission system.
For those with the necessary skills and experience, following the manufacturer's instructions and safety guidelines is essential when attempting to replace a drive coupling on their own.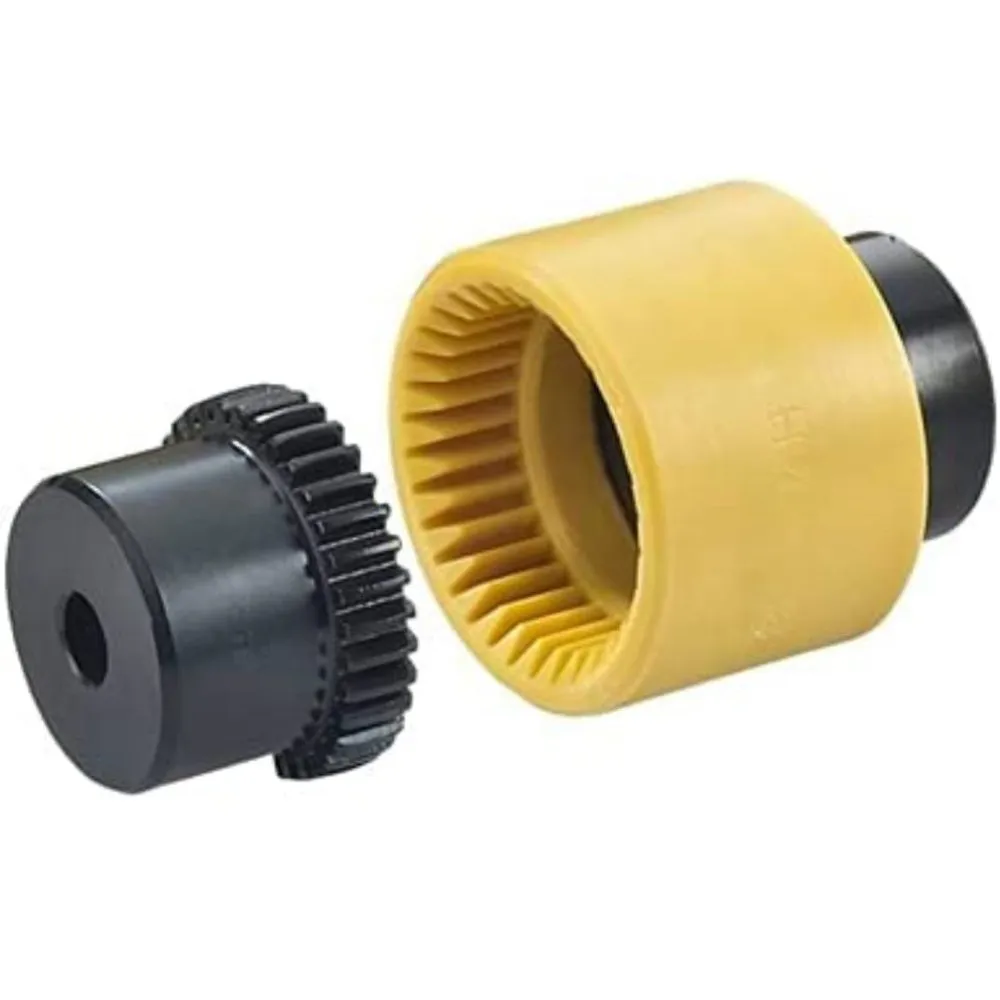 How to Diagnose and Fix Common Problems with Drive Couplings?
Drive couplings, like any mechanical component, can experience issues over time. Diagnosing and fixing these problems promptly is essential to ensure the proper functioning of the power transmission system and prevent further damage. Here's a step-by-step guide to diagnose and fix common problems with drive couplings:
Visual Inspection: Start by visually inspecting the drive coupling and surrounding components. Look for signs of wear, cracks, or damage in the coupling's flexible elements, bolts, and connections.
Check for Misalignment: Misalignment is a common cause of drive coupling problems. Use alignment tools to check if the shafts connected by the coupling are properly aligned. Misalignment can lead to premature wear and vibration issues.
Listen for Unusual Noises: Unusual noises like clunking, rattling, or grinding may indicate problems with the drive coupling. Pay attention to any sounds while the vehicle is in motion.
Inspect for Fluid Leaks: Check for any transmission fluid leaks around the drive coupling area. Fluid leaks can lead to insufficient lubrication and cause further damage.
Test for Slippage: Slippage can occur if the drive coupling is not securely transmitting power. Perform tests to see if the transmission slips out of gear or has difficulty engaging.
Monitor Power Loss: If the vehicle experiences power loss or reduced acceleration, it may be due to a faulty drive coupling. Monitor the engine's performance and power delivery.
Inspect Bolts and Fasteners: Loose or worn bolts and fasteners can lead to coupling problems. Check and tighten all connections as needed.
Examine Torsional Flexibility: For flexible drive couplings, assess the torsional flexibility to ensure it can accommodate torque fluctuations and prevent damage from torque spikes.
Replace Damaged Coupling: If you find any issues with the drive coupling during inspection, replace the damaged coupling with a new one that matches the required specifications.
Realign Shafts: If misalignment is detected, realign the shafts to the manufacturer's recommended tolerances. Proper alignment will help prevent future problems.
Lubricate as Needed: Some drive couplings require periodic lubrication. Ensure that the coupling is adequately lubricated as per the manufacturer's guidelines.
Perform Test Runs: After fixing the drive coupling or making adjustments, perform test runs to ensure that the transmission functions smoothly and there are no unusual noises or vibrations.
It's essential to follow the manufacturer's guidelines and maintenance schedules for the specific drive coupling used in your vehicle. Regular maintenance and inspections can help identify and address potential problems early, preventing costly repairs and ensuring the longevity of the power transmission system.



editor by CX 2023-09-21